ECO SYSTEM TOURS BY BOAT ALONG WITH A CERTIFIED NATURALIST
Along with our Naturalist Guide and Captain, our Eco-Tours capture Mother Nature at her best. Our expert guides will narrate and point out the amazing wildlife unique to Southwest Florida's Paradise Coast.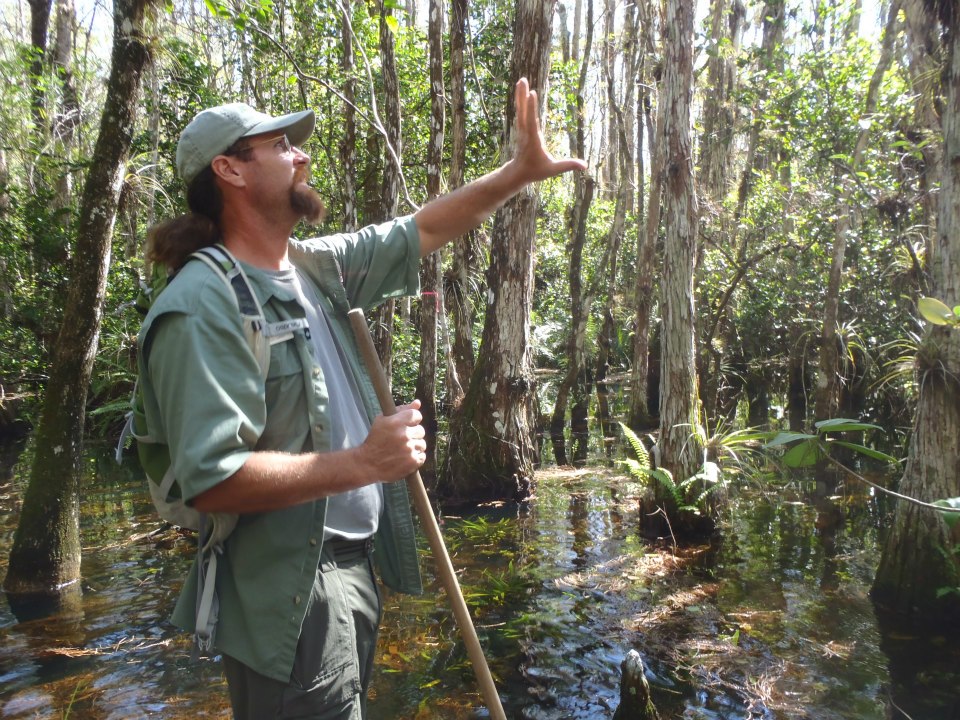 Cruise quietly along this pristine mangrove estuary, home to a variety of bird species including herons, egrets, ibis, osprey, pelicans and, the iconic American Bald Eagle. Estuaries are vital to Florida's ecology providing nesting and feeding habitats for many aquatic plants and animals, and often referred to as "nurseries of the sea".
You can see Dolphins at play, Manatees, Bald Eagles, Ospreys Nesting, Egrets and many other species of water foul and other amazing wildlife native to Southwest Florida.
In this 10,000 Island area, you will be surrounded by beautiful Mangroves and will stop at one of the white sandy beaches of the barrier islands for some spectacular shelling.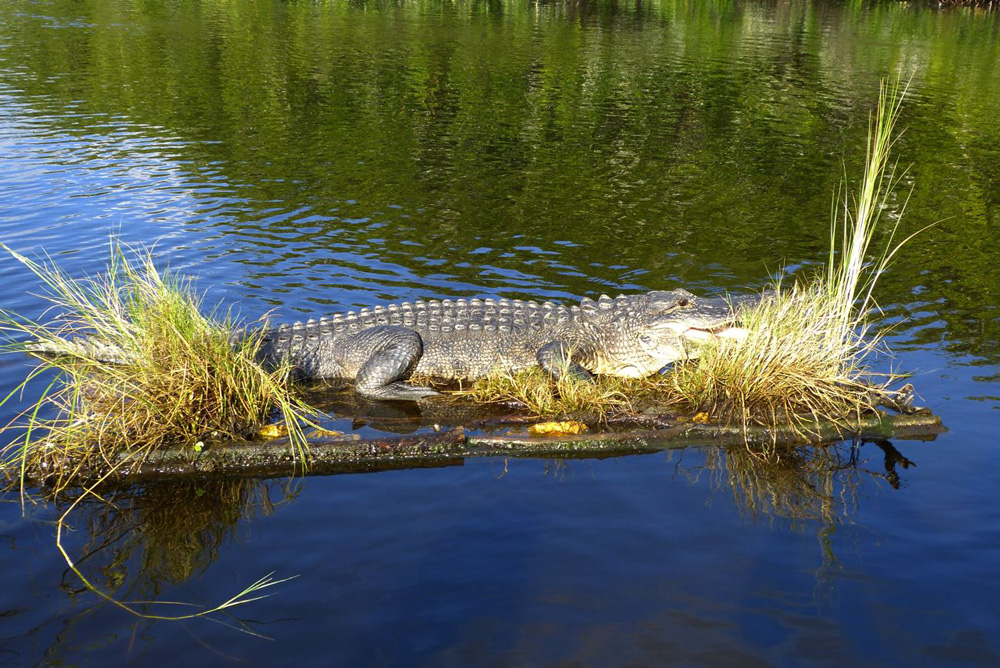 EVERGLADES/BIG CYPRESS SAFARI TOUR
Traveling down historic Tamiami Trail, a professionally trained safari guide will narrate and educate you about the history of the Everglades, and entertain with some fun and interesting stories of the early settlers. You will arrive at the Fakahatchee Strand State Preserve near the Seminole Village; take a walk on the wild side of the Everglades….the preferred residence of the Florida alligator…. through a preserve seeing animals, birds, cypress and strangler fig trees in their natural setting. The boardwalk extends into the Fakahatchee Strand and Big Cypress Preserve area. You will embark on an airboat tour through the famous 10,000 Islands, a unique and memorable environmental preserve. For the brave souls have your picture taken holding a baby alligator to show the folks back home.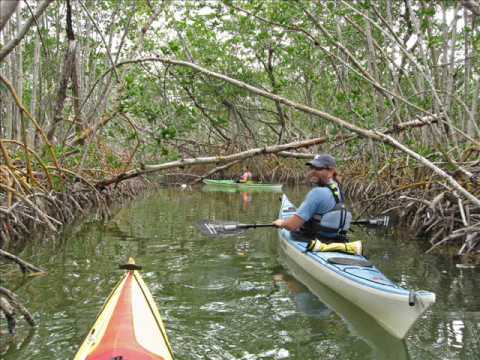 EVERGLADES KAYAKING ADVENTURES
In historic Everglades City, our team of local naturalists guide visitors to discover the magic of the Everglades and the 10,000 Islands. Canoe or Kayak through sun dappled mangrove tunnels, wander across vast sawgrass prairies, walk the sands of the sparkling 10,000 Islands, hike in a cypress swamp, or join on one of our birding excursions. Travel with nature through these magnificent and unique ecosystems. This unique Everglades adventure is sure to produce memorable moments. A naturalist narrates the ride from point of origination to Everglades City. These are custom designed tours. Give us your ideas and we will customize an adventure just for you.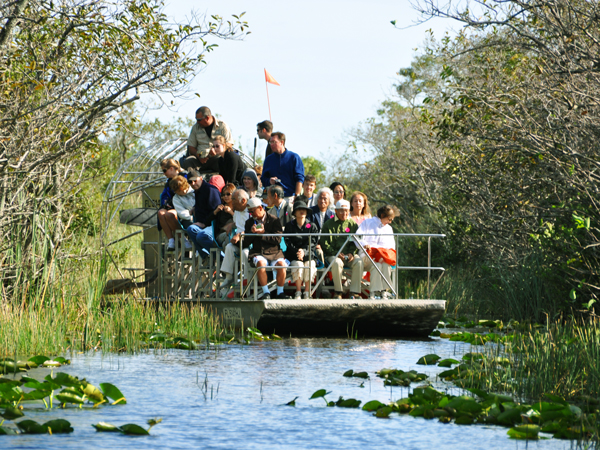 EVERGLADES AIRBOAT TOURS
Our six passenger airboat tours offer a choice or combination of a ride to a historic island and/or into the back country. See dolphin, alligators, manatees, wild boar and other wildlife. A photographer's paradise.
If it's fun, and on the water…we do it!