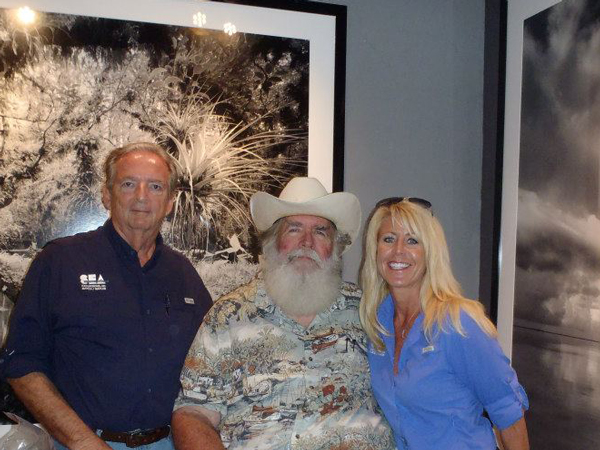 Discover Clyde Butcher
Internationally renowned photographer Clyde Butcher's exquisite black and white photographs beckon the viewer to a personal communion with the natural world. The celebrated photographer and environmental activist is a man on a mission. He's creating a living record of the world's most stunning yet threatened natural landscapes. Clyde Butcher's lushly beautiful photographs do just that. His breathtaking images capture the primordial beauty of everything from the lush Florida Everglades to Cuba's expansive horizons and endless vistas, to stunning panoramas of Yosemite and the Grand Canyon. Beautiful, yes. But Clyde Butcher's images are something more. As he sees it, the pristine splendor of the wilderness is a healing sacrament. Clyde Butcher believes in the restorative power that nature brings to the human soul. His visions are full of that power. We invite you to discover that power at its source.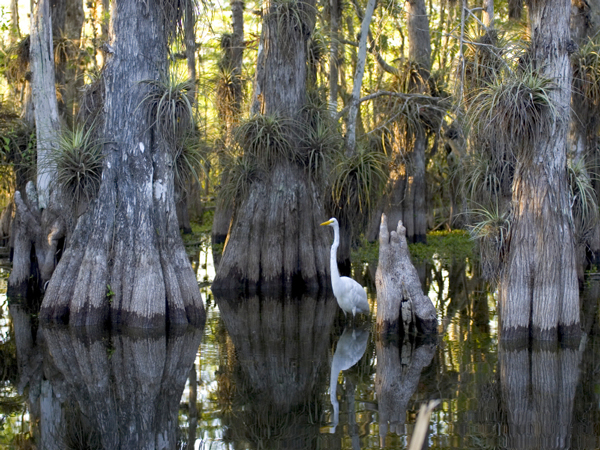 Walk on the Wild Side
Experience the primordial beauty of Clyde Butcher's world when you experience a guided eco-tour through the swamps of Big Cypress National Preserve. Marvel at the pristine splendor of natural Florida as you traverse through a rarely seen world, filled with vibrant colors and mysterious sounds. In this spacious, richly diverse wilderness of subtropical flora and fauna found nowhere else, you'll learn about the fragile Everglades ecosystem. Deep in this serene, sacred space, your guide will point out exotic orchids and bromeliads, native birds and a host of swamp critters. Beneath the ancient cypress trees, stop and listen to the deep stillness of an unspoiled world that seems far from everyday life. In this light-filled realm of wonder and awe, you are completely surrounded by nature in her purest and most sacred state.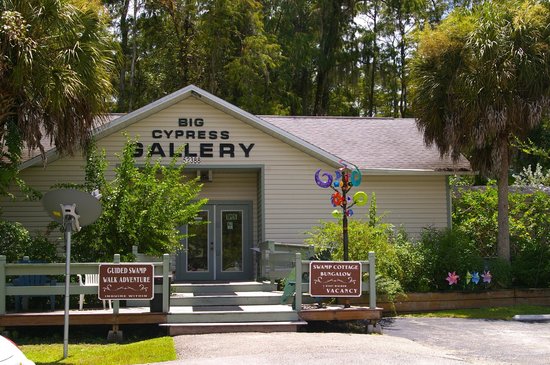 Own a Piece of Paradise
Museums across the world display Clyde Butcher's works but at Big Cypress Gallery, visitors have the opportunity to experience these lush images up close. Big Cypress Gallery features a rich selection of his award-winning, limited-edition photographs. Each photograph is hand printed by the artist in his darkroom on fiber-base paper and selenium toned for archival purposes, and then mounted and matted to archival standards. The photograph is then signed and issued a limited-edition number by Butcher. His gallery also offers a wide selection of his books, DVDs, postcards, posters and calendars.
Let the Adventure Begin
For group and private tour information and reservations contact our exclusive representative Sea Excursions, Inc., Marco Island, Florida
clydebutcher@seaexcursions.com or Call 239-642-6400